Introducing Urban Medicine Woman's Immunity Blend!
There is no greater healing system than our immune system.
Immunity synergy - This blend was the beginning of my journey to bring Urban Medicine Woman to a larger audience.
During the pandemic, I began to see a common concern with my clients. Yes, there was a searching to protect themselves from the virus, but even more concerning to me was the underlying fear and anxiety. I believe this space heightens all disease. So I created a blend not only to protect us from the virus but also to support the immune system and address the emotional response to the virus.
I believe all these elements must work together to create balance.
Here are clips from my first Urban Medicine Woman video.
Why I Love Essential Oils?
Essential oils are from plants and trees.
The very essence of nature is about nourishing and protecting themselves, and the side effect is that these actions nourish and protect the planet. I want to bring us back to that element within ourselves.
Essential oils get us out of our mind and into our body. When we are fully present, there are very few things that our body cannot balance.
What is in my Immunity Blend?
What is the story I am building with these oils?
Frankincense - building a temple within my body, seeing my body as a sacred space.
Hyssop - to bring up all the buried stories that, if not addressed, I believe will only support the disease.
Oregano - an oil used for centuries to create an effect similar to an antibiotic. I also find this oil calming for the nervous system.
Clove Bud - to deepen my breath. I believe that if you change the way you breathe or pay attention to your breath, you can change what is in front of you.
Patchouli - to support the skin. The skin is a shield against disease.
Cinnamon - mostly because I love the way this oil smells, and it supports the circulatory system, getting everything moving.
I offer this blend as three different products: a synergy, blended into witch hazel as a hand mist, and blended into jojoba oil as a body oil.
I chose glass for the bottle to support the natural elements.

Here is our full Protective Immunity Blend Line
Immunity roll-on
---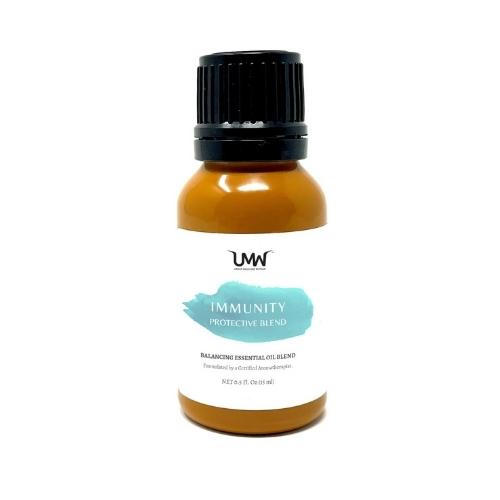 Immunity Synergy Blend
---
Immunity Body Oil
---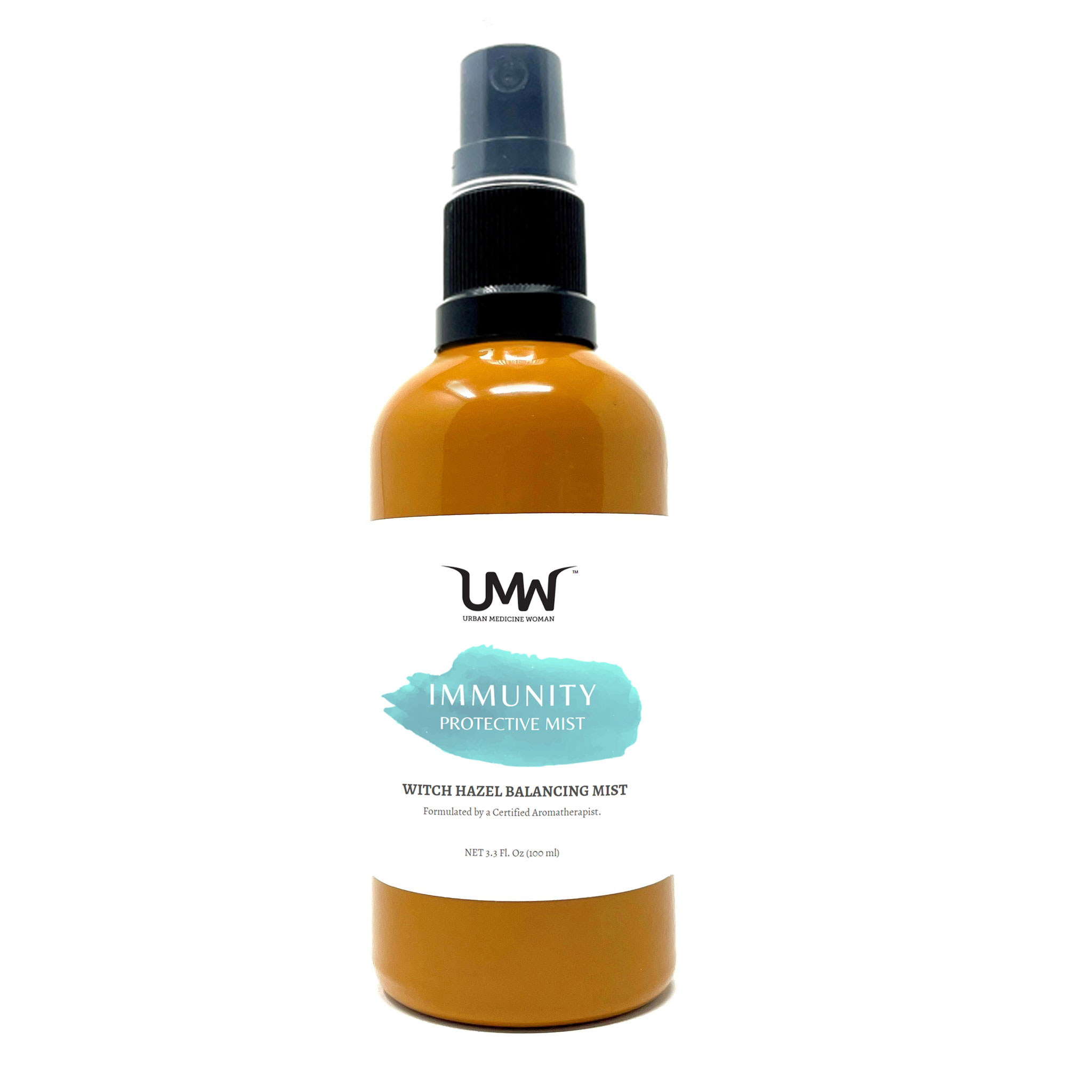 Immunity Protective Mist
---

Other BLOGS from Urban Medicine Woman:
---
About The Author, Ayrin Estis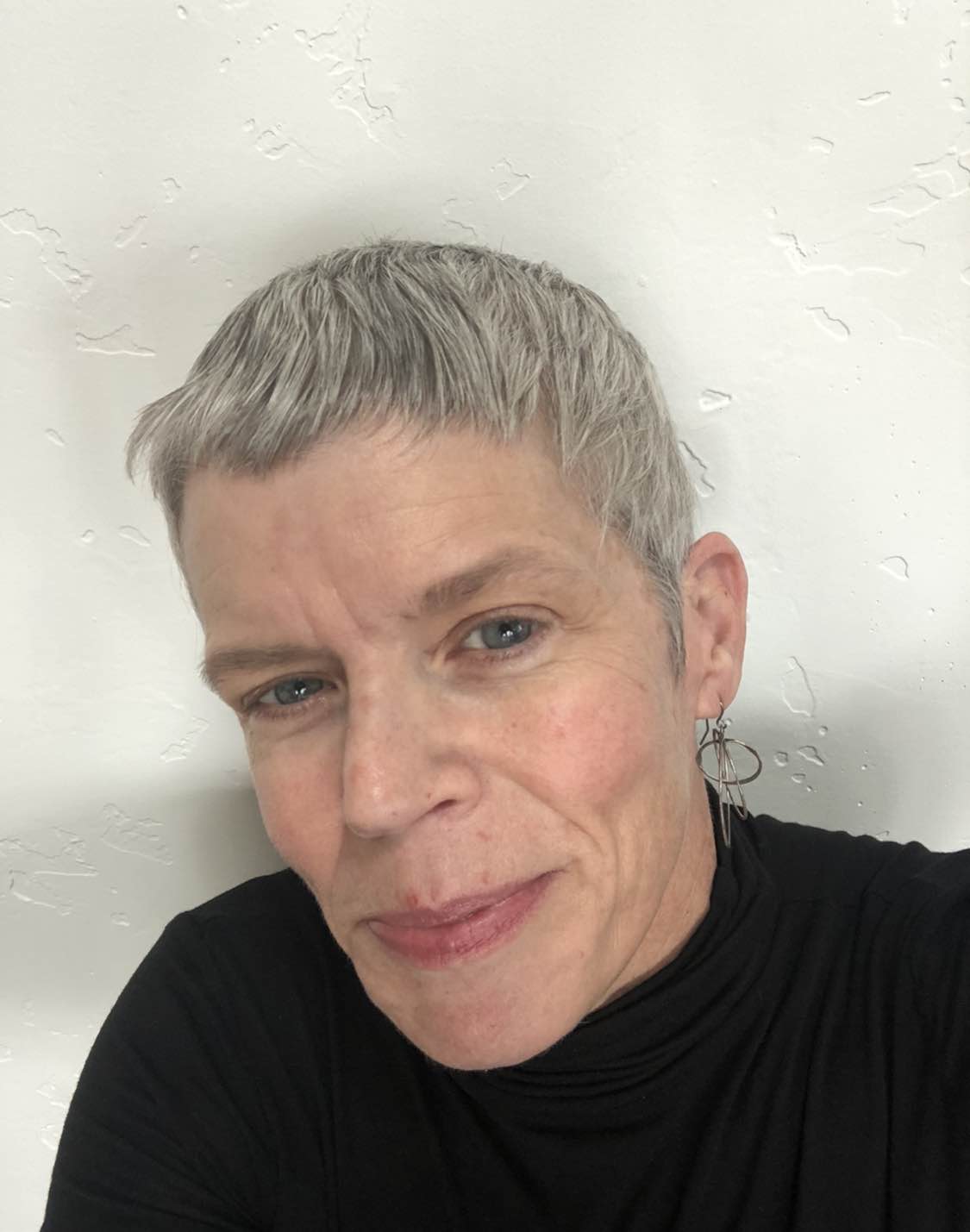 Ayrin Estis is the Founder of Urban Medicine Woman (UMW) and has been working with Essential Oils for over 15 years. Certified Level 3 as Clinical Aromatherapist from the National Association for Holistic Aromatherapy (NAHA), Ayrin is very active in formulating blends for many commercial product lines as well as private label. Ayrin is also working with wellness practitioners to create an environment of balance.